We all know that Electrosurgical Unit is one of the most important equipment in the operating room, so do you know how to choose a suitable Electrosurgical Unit?
Welcome to our live room on November 9th,at 3pm,we will introduce you the advantages of our Electrosurgical Unit and what to pay attention to when choosing it.
If you are interested, click the link to book a live broadcast:https://fb.me/e/6WrceZydM
For more details about the Electrosurgical Unit:https://www.mecanmedical.com/high-frequency-bipolar-electrosurgical-unit-electrocautery-machine.html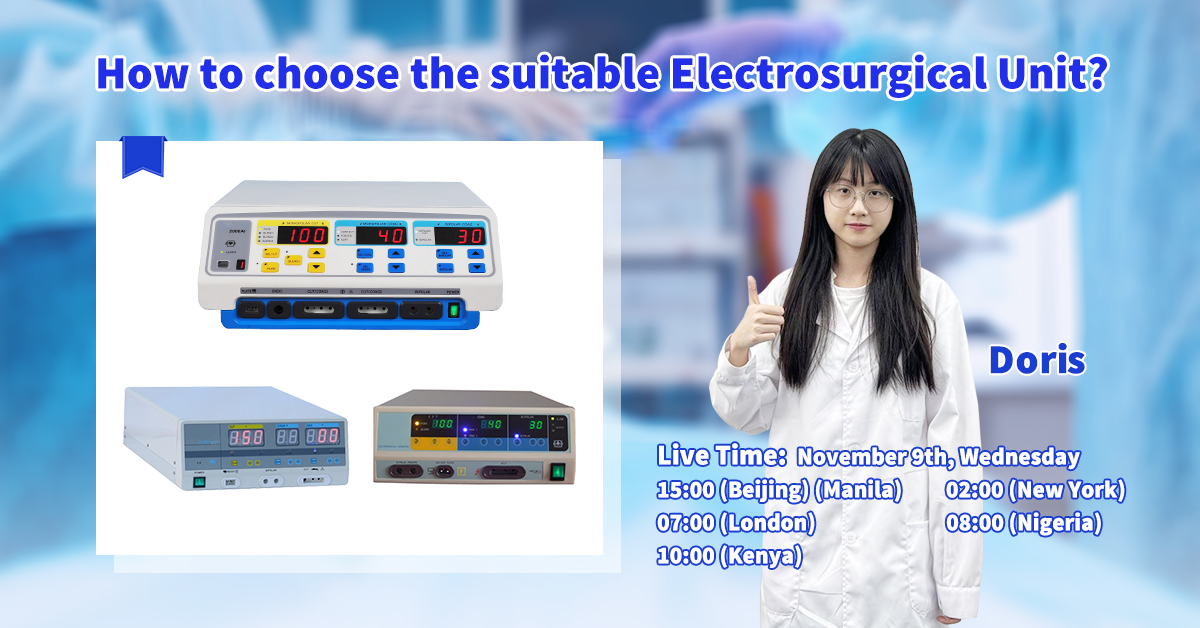 Features of Our Electrosurgical Unit:
1. Max 400W Electrosurgical Generator, with mono-polar and bipolar function.
2. Nine working modes: pure cut, blend1, blend2, blend3, contact coag, forced coag, soft coag, bipolar coag, bipolar cut.
3. Wide clinical applications, such as the general surgery, thoracic surgery, orthopedic surgery, cardiology, gynecology, urology(under water TUR), oncology, neurosurgery, etc.
4. Microprocessor controlled, LCD touch screen display. With audible and visual indicators and errors codes during the process of outputting.
5. Return Electrode Monitoring system and Power Peak System, minimizing the risk of tissue damage.