Thank you customers for choosing our Electrosurgical Generators and Operating Tables and for sending us positive feedback.
For more details about Operating Tables:https://www.mecanmedical.com/operation-table.html
For more details about Electrosurgical Generators:https://www.mecanmedical.com/electrosurgical-unit.html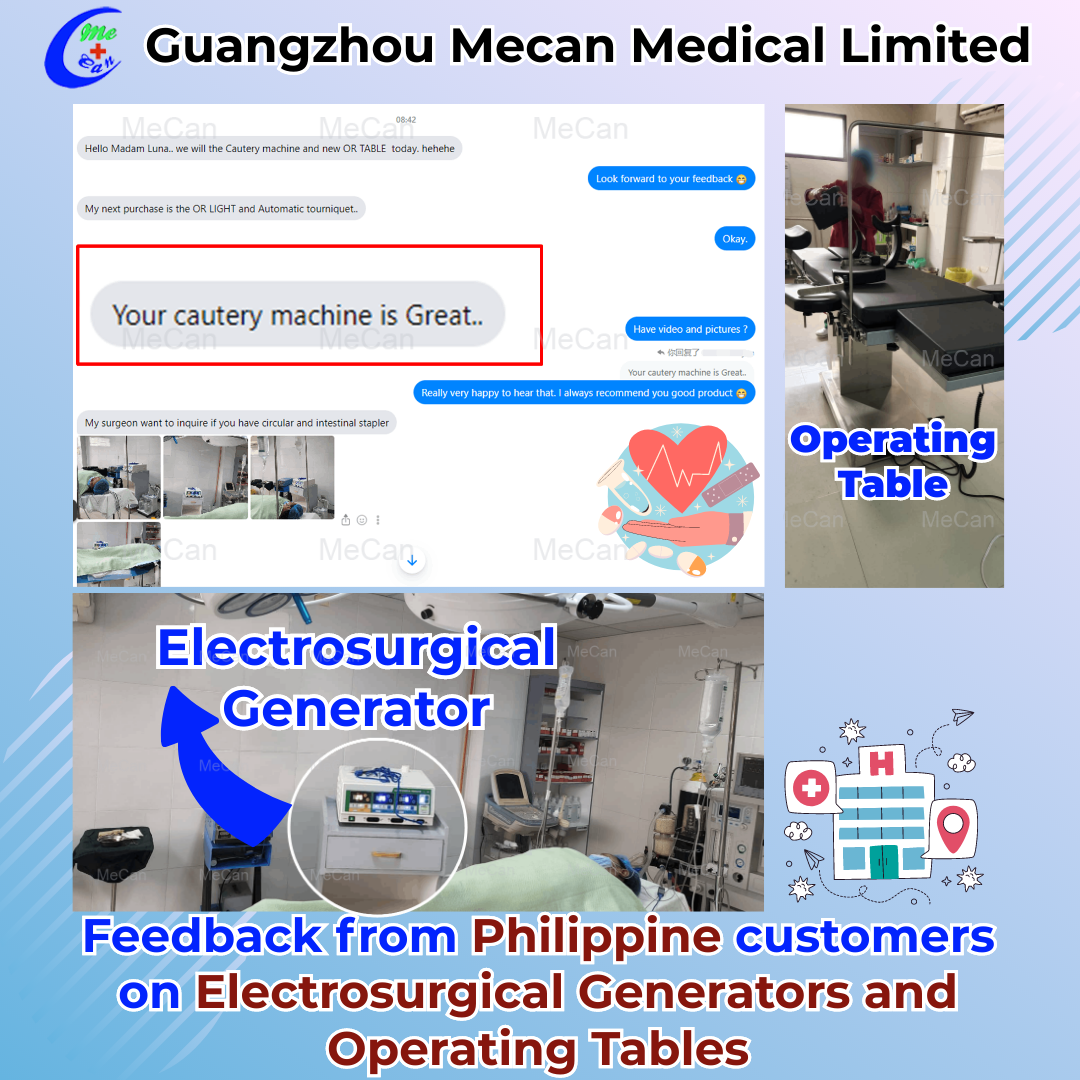 Details of our Operating Tables:
Our electric operating table is used for general surgery, heart and kidney, orthopedics, neurosurgery, gynecology, urology and other surgical.It's driven by low-voltage DC motor with advanced backup power, safe and reliable. The leg board can open and is removable. The base cover is made of stainless steel, slushing and easy to clean.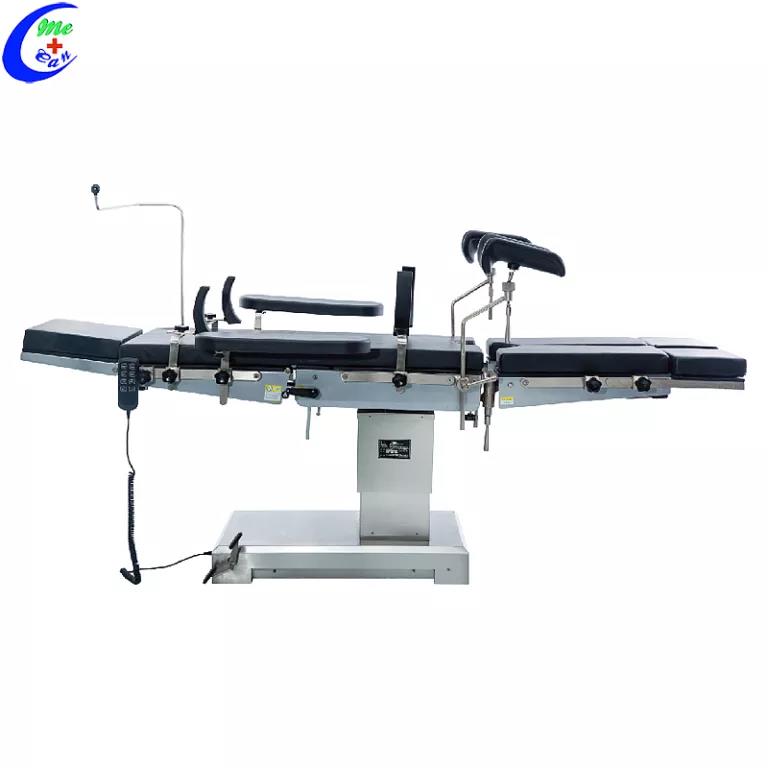 Features of our bipolar electrosurgical unit:
1. Automatic Detection Function for Startup and Error Function.
2.Memory Function. Therer are totally 10 memory settings, the previous power setting digits is presented when restart the generator
3.Neutral electrode contact quality inspection system, the contact area between the pad and the patient skin can be detected,the system is providing the real-time evaluation of the pad and the patient skin to see if it is big enough for the efficient contact area, the output will be automatically stopped and alarm is raised once it's detected that the contact area is getting small to the certain dangerous situation.
4.Large vessel ligation
5. It can start the argon system, the set of argon plasma coagulation system is completed by matching up with the argon system.
6.Huge high-definition digital display.
7.With excellent compatibility, it connects with cystoscopy, arthroscopy, laparoscopy, and hysteroscopy and providing them the power source to cutting and coagulation. It also operated at the urethral resection of the prostate(TURP),the arthroscopic surgery and the usage of gasification electrode surgery(TUVP) etc.
8.Each output terminal is independent output design.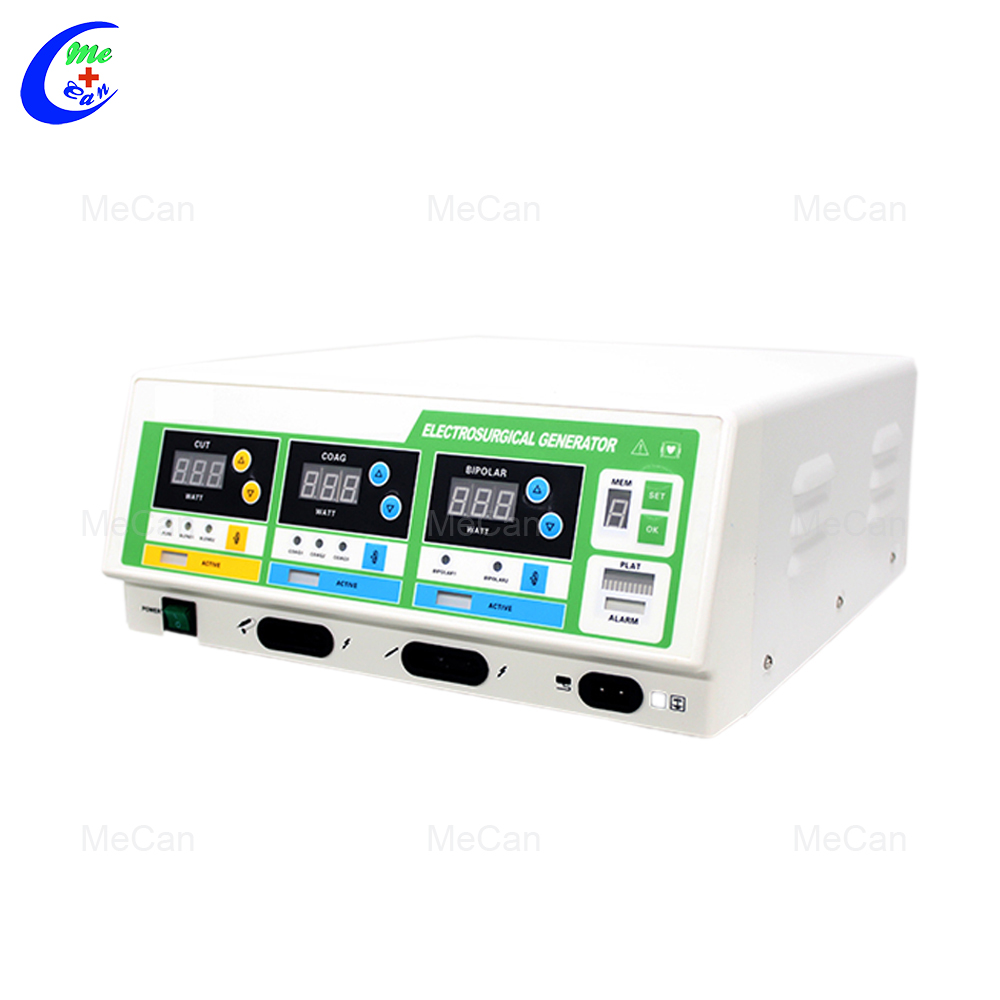 For more details about Operating Tables:https://www.mecanmedical.com/operation-table.html
For more details about Electrosurgical Generators:https://www.mecanmedical.com/electrosurgical-unit.html