Introduction of the Full Digital Color Doppler Ultrasound Diagnostic System.
Full Digital Color Doppler Ultrasonic Diagnostic System perfect match for high-quality image performance, with added features such as Auto IMT, 4D, Elastography, and Tissue Doppler Imaging, and with the most competitive price in the industry.
For more information on product, please click: https://www.mecanmedical.com/4D-Ultrasound-Machine.html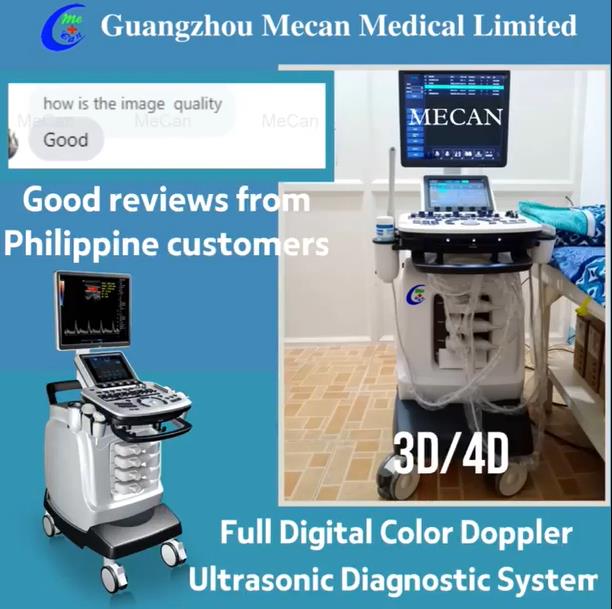 Features
1.15inch high resolution LED monitor.
2.10.4 inch touch screen.
3.Four activated transducer connectors.
4.Raw data storage, complete offline analysis facility.
5.2D,M, PW, CW, TDI, Elastic, AMM, CMM, 3D/4D.
6.THI, SRI, TSI, TCI , EFov , Panoramic, HR flow, B-steer.
7.Support local and global amplification.
8.Support PW auto track and auto calculation.
9. Preposed USB ports, supporting multi-data transmission.
10. Multiple pregnancies measurement, Fetal growth curve, OB table are standard configured.
11.Color focus automatic tracking, Dual Live and Multi-synchronization technologies.
12.Optional Lithium battery package, duration more than 2h.