On November 16th, at 3 pm this Wednesday, we will introduce the portable 18L and horizontal 150L sterilizers to you. At the same time, we will show the difference between the two and also answer your questions about sterilizers. If you If you are interested, click the link to book a live broadcast:https://fb.me/e/3EM5tSTIj
For more product information, please click: https://www.mecanmedical.com/search?search=Autoclave&navigation_id=8882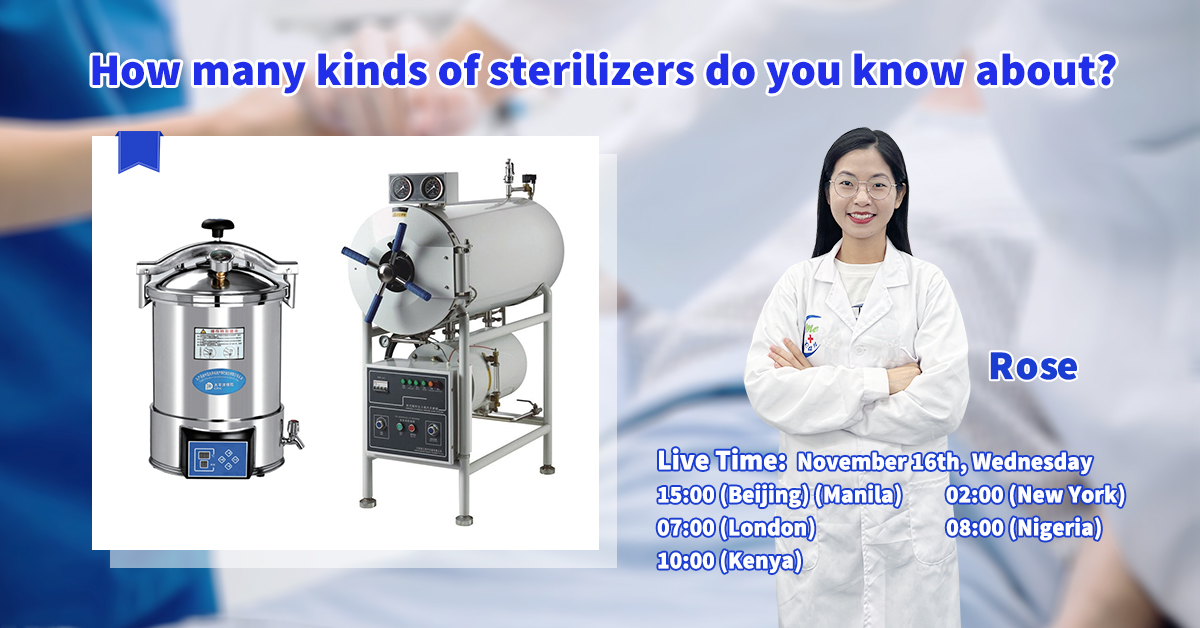 Characteristics of the 500L Autoclave:
1. Sterilizing course automatic sterilization controlled, easy to operate.
2.With drying function, suitable dressing drying.
3. With over-temperature, over-pressure auto-protectdevice.
4. The door opening mechanism cannot be operated until the pressure in the chamber is reduced to 0.027MPa.It can't be start on if the door doesn't close well.
5.The safety value will be open automatically when the inner pressure over 0.24MPa,and the steam be exhausting to the water tank.
6. The power will be cut-off automatically, cut-off the water and alarm when the machine lacking water.
7. The chamber of the sterilizer is made of stainless steel.