Lung Function Tester
model:MCS0165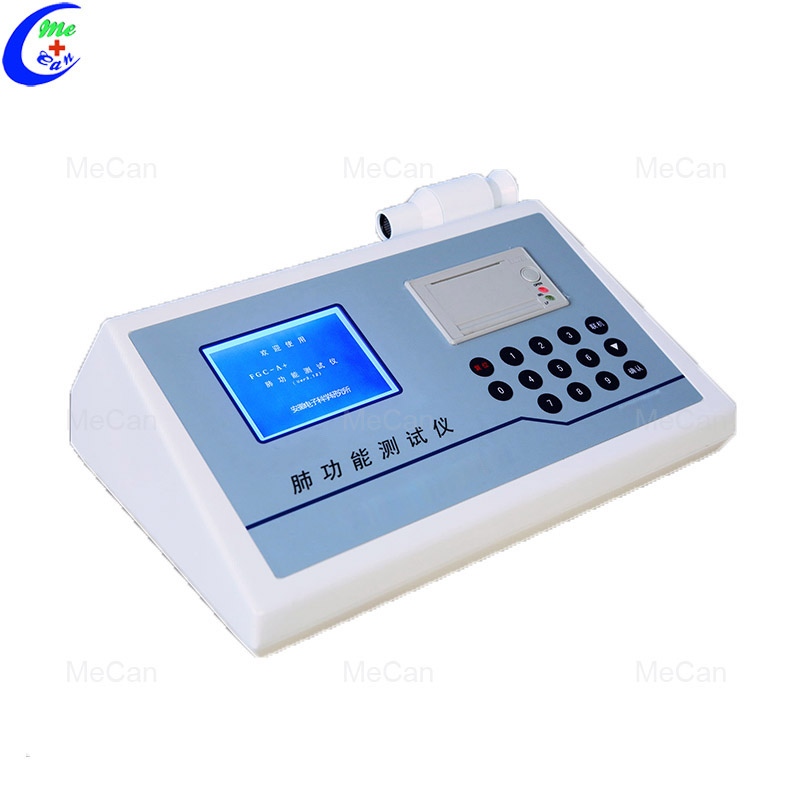 Product Information
This pulmonary function test machine measures the human body's expiratory function and inspiratory function through a respiratory flow transducer by employing an advanced micro-computer processing system. Then a liquid crystal display (LCD) displays the results and a graphic printer prints the printing results after analyzing and processing the measured results. Data and curves about the forced vital capacity, vital capacity, maximum voluntary ventilation, airway resistance, small airway conditions and the like of human body can be detected simultaneously, and the pulmonary dysfunction suffered by the subject is fully automatically analyzed.
Measurement parameters:
1. Vital capacity measurement: VC, TV, ERV, IRV, IC, MV, RR
2. forced vital capacity measurement: FVC, FEV.1, FEV.2, FEV.3, PEF, V75, V50, V25, V50/V25, V25/H
3. Maximum voluntary ventilation measurement: MVV, BSA, MVV/BSA
4. Airway responsiveness experiment
5. Before and after using bronchodilator
Use scope:
1. Essential equipment of respiratory department, thoracic surgery, pulmonary, bronchitis clinical specialists of various hospitals.
2. The tester is widely applied to survey of occupational diseases and labor capacity identification of occupational diseases institute and disease control center.
3. The tester is used for research and teaching of sports respiratory physiology and pathology.
More details of Lung Function Tester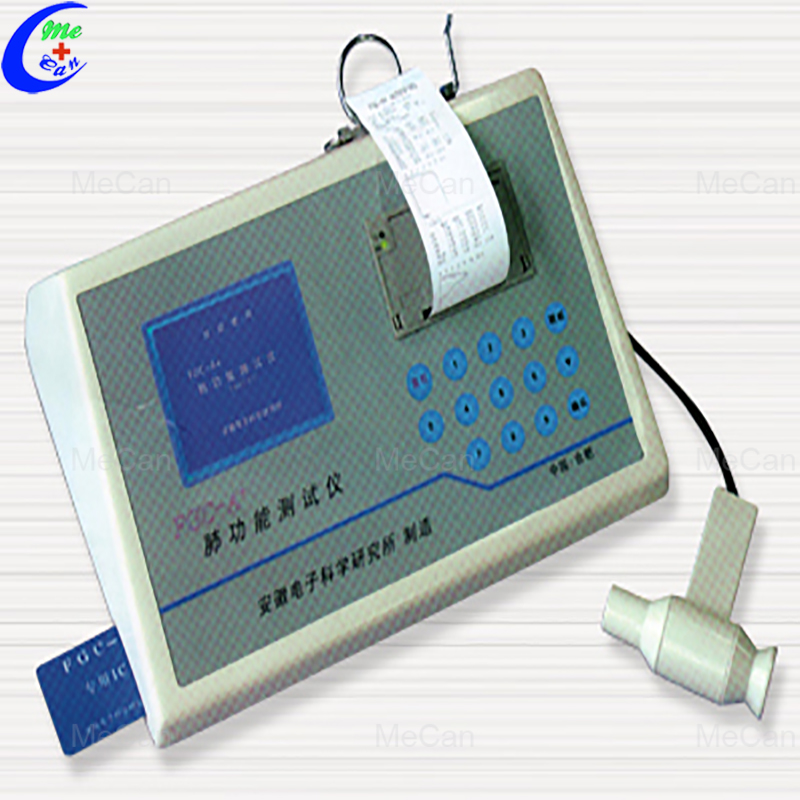 Company Advantages
OEM/ODM, customized according to your requirements.
More than 20000 customers choose MeCan.
MeCan Focus on medical equipments over 15 years since 2006.
Frequently Asked Questions about

Q: A:
Q: A:
Q: A:
Q: A:
Q: A: