Properties:Medical X-ray Equipments & Accessories

Place of Origin:CN;GUA

Instrument classification:Class II

Brand Name:MeCan

Model Number:MCX-M02
Portable Mammography Equipment
Model: MCX-M02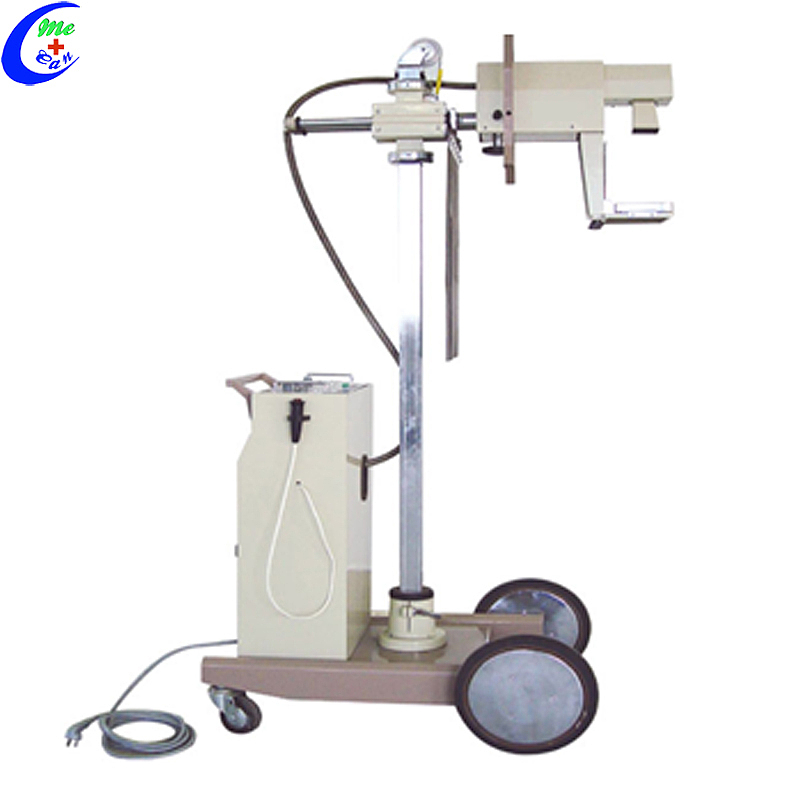 Feature of the Mobile Mammography X-ray machine
1.It is used to diagnose early mamma pathological changes.
2.Using the Mo.target X-ray tube can show the pathological changes details.
3.A nipple areola cuticles fat galactophore canals glandular tissue connective tissue and blood vessels can be seen in the picture.
4.It has high correctness for distinguishing benign tumor and malignant tumor.
5.It can be moved to sickroom to photograph beside bed.
6.The unit can also be used to find foreign matters in human body to do nondestructive inspection of right metal and nonmetal materials.
Technical specification of the Mobile Mammography X-ray machine
1.X-ray generator:stationary anode,single focus and bridge rectification.
2.Power supply: Voltage: 180-240V 50Hz.
Power:not lower than 1.3kVA
3.Max.Rated capacity:
Current:30mA.
Voltage:34Kvp.
Time:2s
4.Range of the timer:0.4-2s
5.Film size: 127mm*178mm
6.The movement of camera head mounting.:vertical 630 mm,rotation ±180°, Adapt to different part of human.
7.The camera head mounting horizontal range.: 160 mm
8.Rotating angle of the module of the camera head mounting and the pole.: 180°
9.Specification of X-ray tube/focal spot :value XD7 1.05/35 Stationary anode, single focus 1mm
10.Transport dimention(L*W*H):1010*760*2040mm
11. weight:net:121kg;Gross:200kg.